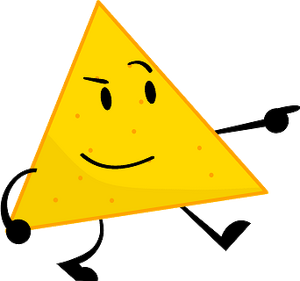 "Yeah way!"
– Nacho, Various Episodes
Nacho, labeled Speedy Gonzales is a male contestant on Mystique Island who was placed on team Blue.
Personality
Nacho is a dynamic object, meaning he switches personalities quite often. Sometimes, he can be normal and sometimes not. What is most known about him is his hunger, competitive spirit, caring and also his abnormal speed. Although he might be stupid sometimes, he does that to make people underestimate him when it comes to mental challenges.
Facts
| | |
| --- | --- |
| Gender | Male |
| Team | Blue |
| Episode eliminated | -- |
| Rank | -- |
| Friends | Everyone |
| Enemies | None |
| Color | Yellow, cheese |
| Voiced by | Ardaba1 |
Coverage
Coming soon!
Trivia
He brought a soccer ball to the game.
He shares a friendly rivalry with Banana .
Gallery
Ad blocker interference detected!
Wikia is a free-to-use site that makes money from advertising. We have a modified experience for viewers using ad blockers

Wikia is not accessible if you've made further modifications. Remove the custom ad blocker rule(s) and the page will load as expected.