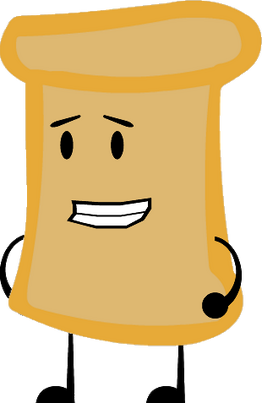 Scroll, labeled The Witch is a female contestant on Mystique Island and was placed on team Red.
Personality
Scroll is not like the other contestants who aren't familiar with the term 'magic'. She has the capability to use magic and aura powers in order to do what she wishes. The reason behind this might be the written words on her body. She can throw fire, become invisible and even levitate. She is also obsessed with the nature and do believe in karma.
Facts
| | |
| --- | --- |
| Gender | Female |
| Team | Red |
| Episode eliminated | -- |
| Rank | -- |
| Friends | Everyone but enemies |
| Enemies | Violet |
| Color | Light brown |
| Voiced by | Ghostgirl7000 |
Coverage
Coming soon!
Trivia
She could resemble Dawn from the Total Drama series.
Gallery
Ad blocker interference detected!
Wikia is a free-to-use site that makes money from advertising. We have a modified experience for viewers using ad blockers

Wikia is not accessible if you've made further modifications. Remove the custom ad blocker rule(s) and the page will load as expected.