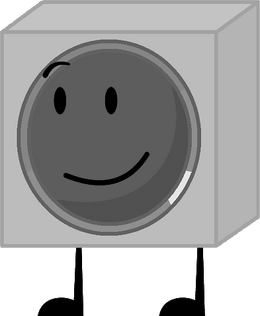 Speaker, labeled Twin Uno is a male contestant on Mystique Island who was placed on team Blue.
Personality
One could say that Speaker shares a brain with his twin sister Surround. They always think about the same thing, the only way they differ from each other is by appearance, gender and feelings. Speaker is sometimes more sceptical, while Surround is more whiny.
Facts
Coverage
Coming soon!
Trivia
He is the nephew of the Announcer speaker from Battle From Dream Island.
Along with Surround, they are the smallest competitors on the show.
Gallery
Ad blocker interference detected!
Wikia is a free-to-use site that makes money from advertising. We have a modified experience for viewers using ad blockers

Wikia is not accessible if you've made further modifications. Remove the custom ad blocker rule(s) and the page will load as expected.